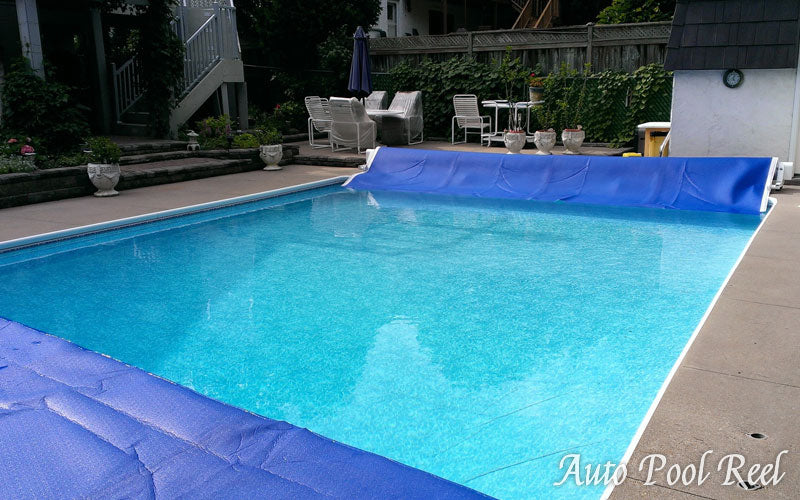 Pool Improvements
Pool Safety
Summer
Automatic Pool Cover Maintenance Tips
Innovation offers a lot! From the tiniest piece of technology in our homes to the most complicated ones, we are so much dependent on them. And among these is the automatic pool cover.
People love this art of technology. Not because it makes our house or pool look grand but because it works and serves its purpose really well!
If you've been paying high maintenance fees for your pool, you couldn't and wouldn't compare how much money this automatic pool cover could save you. Or nope, you don't have to compute because I'm going to uncover it right now.
The average annual pool maintenance cost is between $1,198 and $1,789. But you can save half of it with this modern pool technology! And according to U.S. Department of Energy, savings of 50%–70% from pool heating costs are possible with pool covers.
If you have one or planning to have a piece of this life-changing tech, this article can assist you in how to maintain automatic pool cover so you can prolong its use to realize a successful ROI.
Understanding The Automatic Pool Cover Technology
An automatic pool cover is a topic of conversation regarding pool cost-saving. So why exactly is this a necessary possession being a pool owner? And how is it made? And how is it installed in the pool?
A pool cover saves energy and water by reducing make-up water usage. It keeps leaves and other organic debris out of the pool, which is essential because organic material can mess up the water chemistry, and it's going to look bad.
And look, there's more! Automatic pool covers are designed to resist changing conditions. They're built to last, and the Auto Pool Reel is a prime example of this! The Auto Pool Reel offers a pool cover system that is durably designed and beautifully engineered to meet and exceed your expectations.
The Auto Pool Reel technology is fully automatic. It self-extends and retracts, providing you with a hands-free operation. Strings, tethers, and cables are completely out of the way with the Auto Pool Reel, making you a seamless pool deck.
Oh! Have I mentioned that the Auto Pool Reel technology is compatible with every type of pool cover? That's right! If you use this tech, you wouldn't have to worry about choosing between thermal or solar pool cover.
Here's How To Do Pool Cover Maintenance
As an automatic pool cover owner, you will get to enjoy a clean swimming pool while conserving energy and ensuring safety. So while you're savoring these little joys of pool life, go over these pool cover maintenance tips even though it may not sound like a fun activity. Peace!
Back to basics:
Maintain the pool's proper chlorine level
Chlorine destroys or reduces the growth of bacteria and germs that cause disease. Chemical levels in swimming pools should be between 1 and 3 parts per million. To maintain an automatic pool cover, keep the water balanced and the chlorine level within the optimum range. Salt systems are typically not recommended for automatic pool covers because salty residues on fabric and aluminum parts increase the danger of corrosion, but with the Auto Pool Reel made from durable plastic you have no such worries.
Keep your pool cover clean
Pool cleaners, including essential disinfectant tools, are recommended in keeping your pool cover clean. Do this along with your regular pool maintenance to remove any chemical or dirt build-up. Make sure to keep your solar cover dry before storing it.
Keep your pool cover from direct sunlight.
We all know that anything that is overly exposed to sunlight is dangerous. You don't want to damage your pool cover system right after purchasing it so when the outside temperature exceeds 35 degrees Celsius, remove your pool cover and place it in the shade.
Of course, good choice of tech!
Use the Automatic Pool Reel
Because any adult can operate this technology by push of a button, you don'tt need to hire help from someone during your pool cover maintenance process. That cost of a pool service tech could ranges from $65 to $93 per hour depending on rates where you live and how intensive the help you need.
Consistent Automatic Pool Reel Maintenance
Avoid overspending when routine maintenance saves you more money, and the key to this is consistency. Make it a habit to open your pool reel fully every week to allow chlorine byproducts to dissipate by gassing off at the pool surface.
An automatic pool cover system does more than giving your backyard a bubble wrap look. Aside from energy savings, it extends your pool's life and maximizes its benefits.
Maintaining a functional automatic pool cover is not as time-consuming as you may think. You just have to choose the right technology that comes with it, like a fully automatic pool reel or an electric pool cover roller.