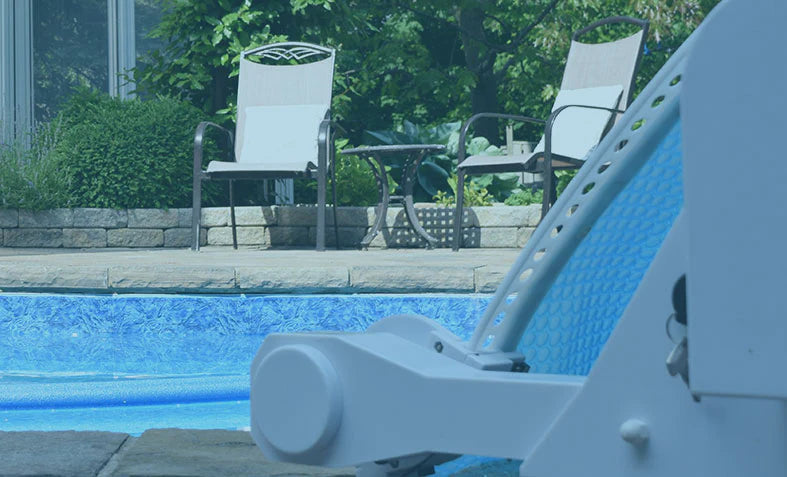 Pool Improvements
Pool Safety
Summer
First Aid Supplies to Keep by the Pool
Pool owners should know that safety must always come first. And because accidents and injuries do happen from time to time around the backyard, it's important to always be prepared. Not only does this mean implementing swimming pool safety rules, but always having the appropriate pool safety supplies to quickly respond to any emergency. 
But this may leave you wondering – What are the swimming pool first aid kit requirements? We share a list of first aid supplies to keep by the pool, so read on!
First Aid Supplies to Keep by the Pool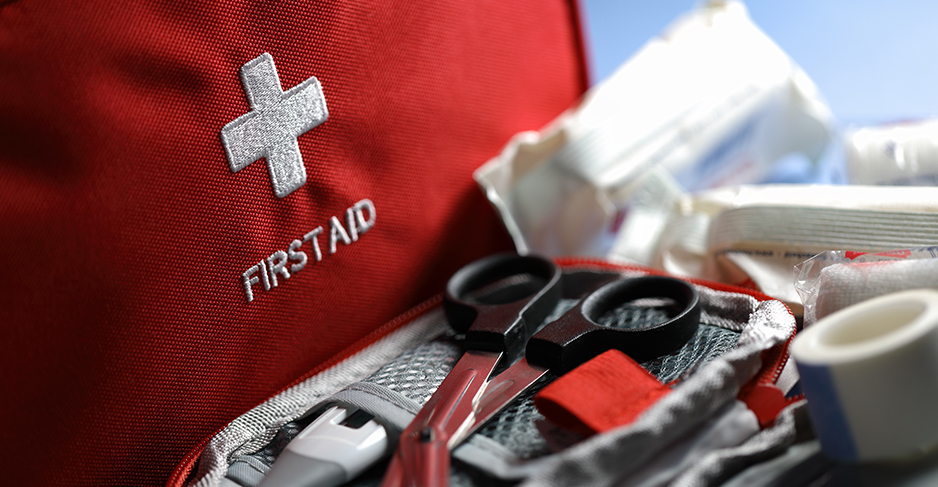 Let's first begin with basic swimming pool safety supplies as stated by Red Cross. Depending on how big your pool is and how many people usually swim in the pool when you have guests over, you may want to adjust the quantity.
Two absorbent compress dressings measuring 5x9 inches
25 adhesive bandages of various sizes
One adhesive cloth tape measuring 10 yads x 1 inch
Five antibiotic ointment packets
Five antiseptic wipe packets
Two packs of aspirin
Alternatives to aspirin in case of allergies
Finger splints
Closure strips
One space blanket
One breathing barrier featuring a one-way valve
One instant cold compress
Two pairs of large-sized non-latex gloves
Two hydrocortisone ointment packets
One pair of scissors
Two roller bandages measuring three- and four inches wide
Five sterile gauze pads measuring 3x3 inches
Five sterile gauze pads measuring 4x4 inches
Oral thermometer
Two triangular bandages
Tweezers
As mentioned, this is just a basic pool first aid checklist. While most stores sell first aid kits for pools, make sure you purchase ones that are appropriate for your needs. For instance, if you operate a commercial pool facility, you'll need a commercial pool first aid kit.
For residential pool owners, you can easily purchase complete first aid supplies from your local store. We recommend purchasing multiple kits, and then ensuring these kits have the official Occupational Safety and Health Administration (OSHA) certification specifically for pool first aid. That way, you're assured that what you are purchasing passes pool first aid kit requirements.
These first aid supplies can either be wall-mounted or put in a case to carry by the handle. Choose whichever you believe is most convenient and safe for your home or facility. 
Always make sure you keep an inventory of your first aid kit. In case a certain pol safety supply is missing or has gone bad, make sure it's replenished or replaced immediately to avoid any trouble.
What Else to Consider Having
Other than a first aid kit for pool area, there are also other lifesaving items worth keeping around the pool. Here are other items to consider adding to your list of first aid supplies to keep by the pool:
Fast Response Kit
These are usually recommended for commercial pools but homeowners can also benefit from these kits, as long as they're familiar with how to use them.
Fast response kits can allow for quicker care in case an emergency occurs. Make sure you also add windproof emergency blankets and extra sunscreen to your kits.
If you operate a commercial pool, it's worth investing in automated external defibrillators for dire situations, such as a pool goer suffering from cardiac arrest. You wouldn't want to have to wait for an ambulance to arrive while every second without action can be fatal!
Just make sure you also train lifeguards on using these devices. Furthermore,
Rescue Tubes and Ring Buoys
Accidents happen and kids or adults who don't know how to swim may end up going too far deep than expected. Some people end up accidentally falling into the pool, which can cause them to panic and flail around to try to get out. 
In case this happens, it's crucial to have rescue tubes and ring buoys to throw into the water and pull struggling people out of the pool. These should be made of strong, durable material and must stand out of the water for people to see easily.
Durable Pool Cover
Of course, the best thing to do is to avoid an accident from happening in the first place. A major cause of drowning is due to children and pets accidentally falling into the pool when adults' backs are turned. Even just one minute with your eyes turned away can lead to dire consequences.
A safety pool cover can prevent children and animals from falling in because of their ability to withstand heavy weight. In case they fall into the pool, they won't fall into the waters but on the cover itself.
Safety Signages
These are more for commercial areas, but it's also worth having a list of pool safety rules printed out to remind your guests to avoid unsafe activities.
Here are a few signs you can put up, or at least tell your guests before entering the pool:
No breath-holding, such as playing breath-holding games.
No diving, especially when your pool has a large shallow area.
First aid station sign for everyone to know where the kits are in case of accidents.
You may also want to educate your kids about how to properly act in pools and teach them how to swim!
Wrapping It Up
All pools must have a pool first aid kit. You never want to be empty-handed in case of emergencies occur! So, make sure you tick everything off the list of swimming pool first aid kit requirements for more reassurance that your pool is a safe place. 
Moreover, ensure that you have other measurements in place to prevent accidents from happening in the first place. Besides adult supervision with kids and pets, invest in a pool safety cover to prevent children and animals from falling into the pool.
If you are interested to invest in a pool enclosure to properly secure the pool when not in use or to make your pool swimmable all year long, contact us now!